I am just going to start this post by telling you a little about me.
I am a Christian and come from a Christian family. I was born in Australia along with my two siblings. My Mum and Dad were born in Australia too. My Mum's family come from Scotland, England, and Sweden (and probably somewhere along the line, Italy or Spain). My Dad's family come from Vanuatu. Mum's family came over to Australia in the late 1800's. Dad's family came over in the 1860's. Around the same time, but my family's backgrounds are so very different.
Mum's family came over to Australia because they heard about it as being a new country. They wanted to be apart of the development of Australia. They were people like engineers, cattle ranchers, farm owners, mill managers. People educated enough to build up Australia.
Dad's family came over as part of the South Sea Islander sugar cane slaves. Dad's family was blackbirded (kidnapped) by the English from Australia. They put the South Sea Islanders to hard labour work in the cane fields. They got hardly, if not any, money for their work. They were slaves.
I don't think any of these people are related to me. I have no idea who they are, but they are sugar cane slaves.
My Mum's great-great-grandfather (born in Scotland, came over as a man) was a cane farmer, her great-grandfather was a cane farmer (born in Scotland, came over when 4 years old), her grandfather (born here) was a cane farmer and her Dad (born here) is a cane farmer today. But, my great-grandfather did not remember any slaves that worked on their land, so, maybe my European side of the family had no slaves. I hope the other side of Mum's family didn't have slaves! If they did, then I guess, so be it. Much of Mum's family and who is related to us, is a mystery. A mystery that we so badly want to uncover.
My Dad's family were slaves. Growing up, Dad was not told about things that happened back when they were slaves. The elder men and women did not like to talk about it. Dad's great-grandfather (born on Tanna, Vanuatu) came over with his brother as part of the slave markets. When they came over they, of course, had their native language. But when they were brought over they were forbidden to speak that language. They were only allowed to speak English. So the reason me, my father, his father (born here) or grandfather (born here) do not know any language from Tanna is because it was not allowed. We have, in recent years, discovered more and more about our Forgotten People. Unlocking mysteries from back then help me to understand why or why not different things have or have not happened.
I don't know if much of you have heard of the cyclone 5 (cyclone Pam) that hit Vanuatu in March. If not, than it's update time!
Firstly, this is where Vanuatu is...
This is a close up of Vanuatu... my Dad's family come from the island of Tanna, right down the bottom...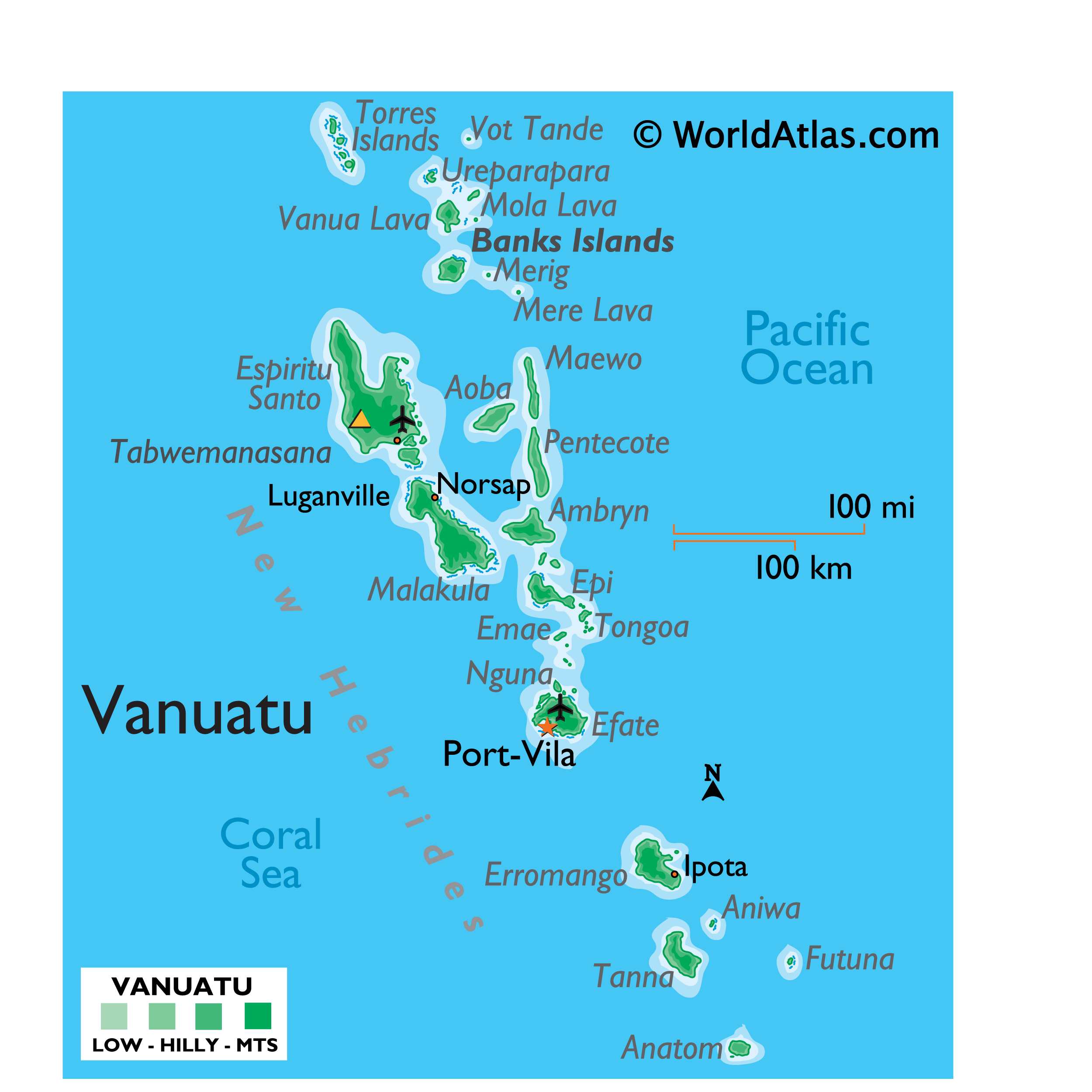 That small island of Tanna (where my family is from) was in the middle of the Cat. 5 cyclone. Tanna was flattened. My family that comes from there have lost everything. They are slowly rebuilding, restoring the damage done in March 2015. When I went there (to North Tanna), a year and a half ago, there were trees everywhere. Now, there's no trees to hide the ground as they once did. Family and friends that we know have gone to Tanna, trying to see to the needs (water, food, shelter, etc.) I am so thankful to God that so many people have wanted to help out in Vanuatu, and on Tanna. Even people who aren't Christians have contributed to the growing help for our focus on our Tanna home.
My reason in telling you this is that I wanted to tell you guys about my trip to Tanna a year and a half ago. I didn't just want to bring it in by saying, "I went to Vanuatu in 2013...." when it is now 2015. Plus, I haven't done much posts and haven't said that much about me. So I started out like this. Anyway, that being said, I s'pose I can now jump into my Vanuatu story. I'll do a new post, to break it up a bit. :D Stay tuned!


I know how everyone always says to "Post a comment!" and that I seem no different. And... I'm not... in that way. When you comment, it is encouraging. But if you don't want to, that's fine. I do know how many people see my blog, so I s'pose that that can encourage me. Seeing that I am speaking to different people. :)